Various sustainable applications
Palm kernel oil is widely used as an application in the food and oleo chemical industries. Unitata is able to supply various fractions of sustainable lauric oil products from the refinery's state of the art production facilities.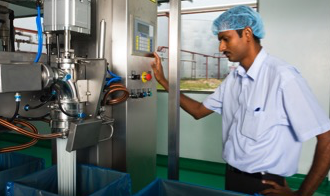 Our refining facilities can supply the following lauric oil products:
Palm Kernel Oil (RBD PK Oil)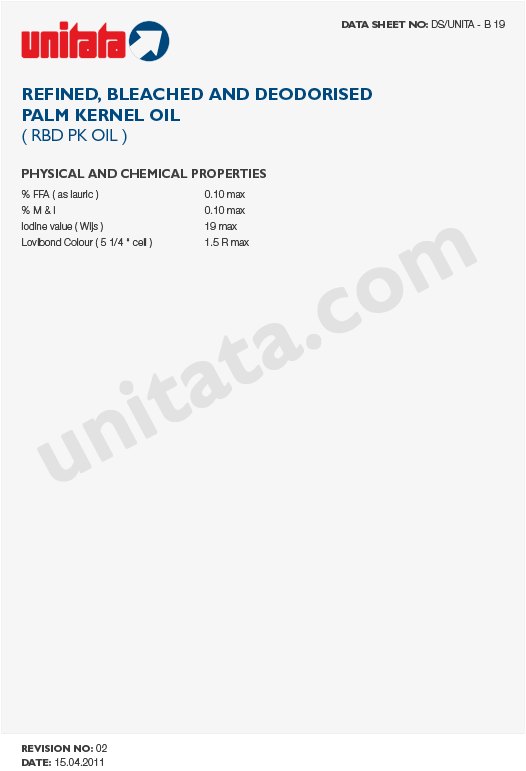 Palm Kernel Olein (RBD PK Olein)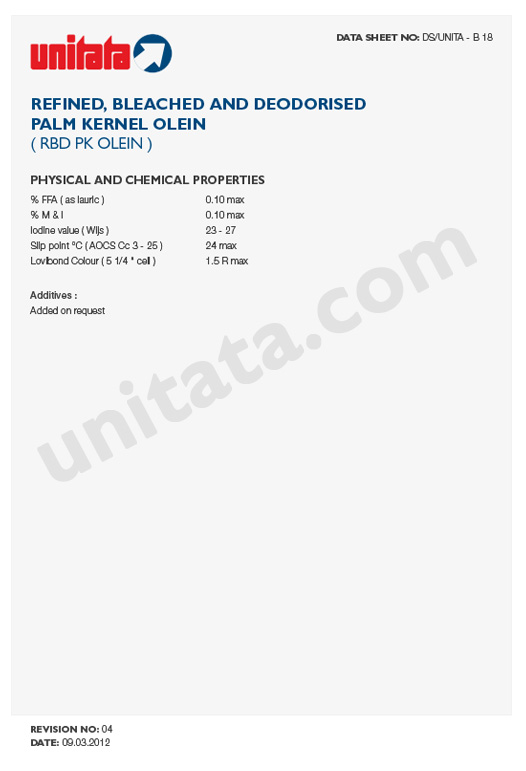 Palm Kernel Stearin (RBD PKS)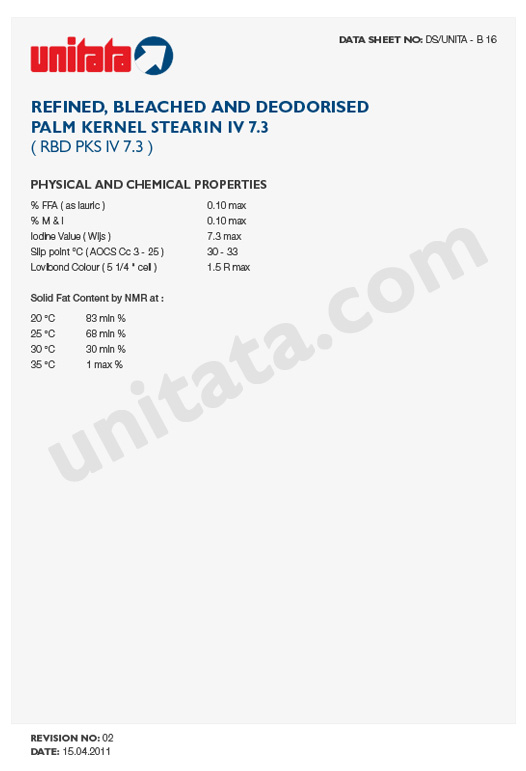 Crude Palm Kernel Olein (CPK Olein)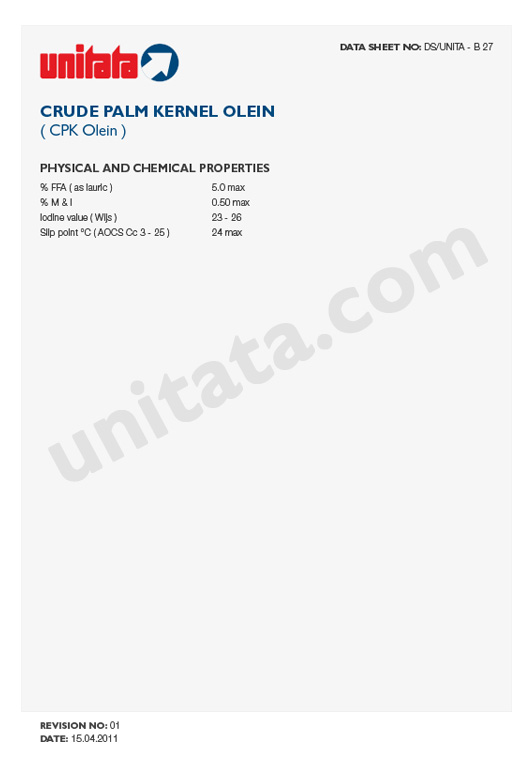 Crude Palm Kernel Stearin (CPKS)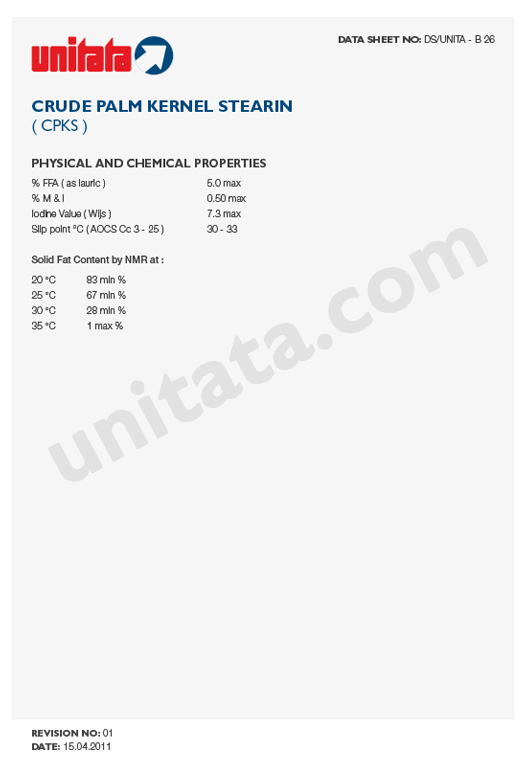 Palm Kernel Fatty Acid Distillate (PKFAD)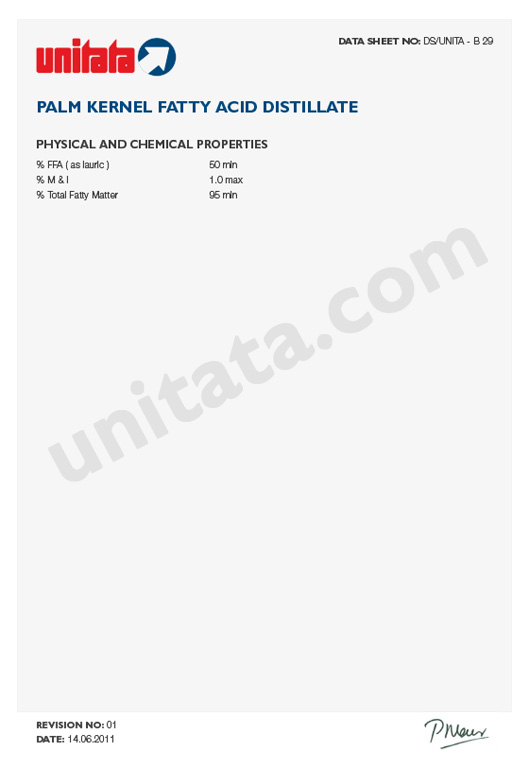 Unitata Berhad (10769-H) - Jendarata Estate - 36009 Teluk Intan Perak Darul Ridzuan - Malaysia.
All rights reserved. Unitata is a registered trademark and part of UP - United Plantations Berhad. Terms condition, features, availability and general are subject to change without notice.