Four CSR principles
CSR Policy
Our Group Corporate Social Responsibility Policy focuses on continuous care, commitment and responsibility towards its employees, the environment, the community and the marketplace in which it operates. We remain committed to conducting our business in a manner that achieves sustainable growth whilst maintaining a high degree of social and environmental responsibility.
Demonstrating our commitment to Corporate Social Responsibility is a continuous process. In line with the CSR principles of our mother company, United Plantations, we aim to align our business values, purpose and strategy with the following four CSR principles:
Employees
We hire, educate and train our employees on the basis of our mutual needs and respect in a safe, healthy, open and honest working environment.
We aim to be recognised as the employer of choice through our core values.
Environment
We strive to be recognized as the leader in sustainable agricultural practices, respecting the balance between economy and ecology.
We are committed to safeguarding the environment by reducing our carbon footprint through continuous improvement of our performance.
Community
We strongly believe in building good relationships with the communities in which we operate.
We aim to be an active contributor to the local community development, through economic support and social contribution.
Marketplace
We are committed to providing high quality products and services to customers worldwide, through our people and technology.
We aim for continuous improvement of our products and services and work towards building long-term relationships with all stakeholders.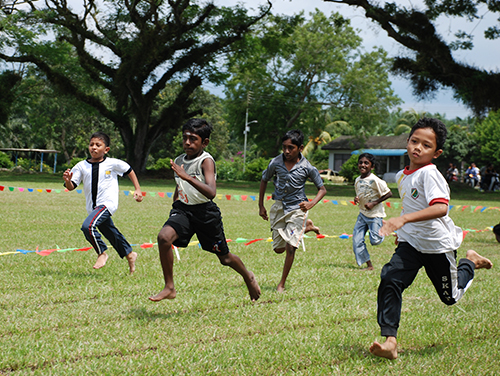 Unitata Berhad (10769-H) - Jendarata Estate - 36009 Teluk Intan Perak Darul Ridzuan - Malaysia.
All rights reserved. Unitata is a registered trademark and part of UP - United Plantations Berhad. Terms condition, features, availability and general are subject to change without notice.