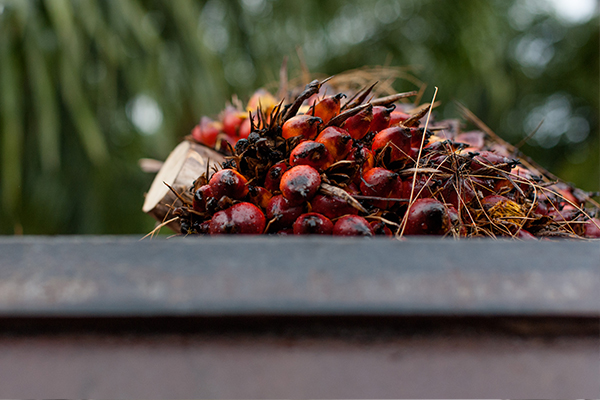 NutroOlive
Unitata launches NutroOlive, the new healthy vegetable oil made from Extra Virgin Olive Oil and Red Palm Oil. NutroOlive Golden Palm & Olive Oil is the first vegetable oil to unite the natural goodness of Extra Virgin Olive Oil and Red Palm Oil. This unique blend combines the high nutritious contents of Carotenoids (Pro Vitamin A) & Vitamin E exclusively found in Golden Palm Oil with the high amount of monosaturated fatty acids and the delicious taste of olives found in Extra Virgin Olive Oil. The beautiful red color of NutroOlive is 100% natural and comes from carotenoids in the Golden Palm Oil. NutroOlive Golden Palm & Olive Oil is a healthy choice for cooking, frying, baking and delicious in salad dressings and marinades. High in monosaturated fatty acids, antioxidants and natural vitamins, NutroOlive is an excellent alternative to other vegetable oils. Like other products in the Nutro range, NutroOlive is certified sustainable by the Round Table of Sustainable Palm Oil.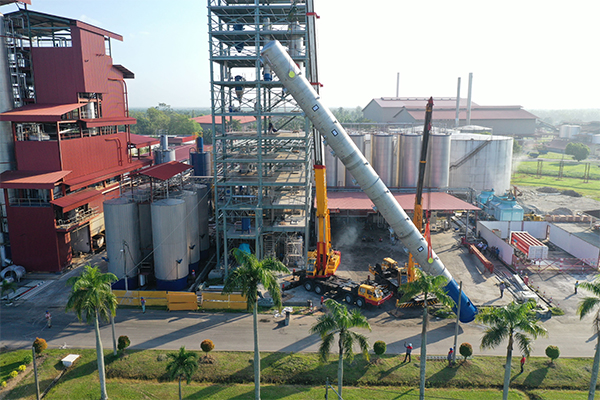 RISING TO THE CHALLENGE
Unitata Berhad launches its third multi-stock deodoriser plant to keep up with demands for sustainably produced palm fractions. The multi-stock deodoriser is Unitata's third, and largest, with a capacity of 150mt/day. It can deodorise five different products at a time. "In today's market, the challenge is to ensure flexibility to meet different customer demands", says Commercial Director of Unitata Berhad, Mr Martin Bek-Nielsen. "With our new multi-stock deodoriser, we can respond faster to new demands of quality, batch size and delivery time of various palm fractions." The new multi-stock deodoriser plant underlines Unitata's strategy of being a 'cocktail refinery' with a constant focus on optimising its facilities and services in order to keep its position as one of Malaysia's leading certified sustainable palm oil refineries. Construction of the plant started in June 2019 and the deodoriser was put in place on the 24 th of January 2020. All Unitata engineers and employees who have been a part of the project, helped tighten the bolts at the base of the deodoriser, "emphasizing our team spirit and how we encourage our employees to take responsibility in their company", says Unitata's Director In-Charge, Dato' Carl Bek-Nielsen. The new multi-stock deodoriser is expected to be commissioned in April 2020.
Unitata Berhad (10769-H) - Jendarata Estate - 36009 Teluk Intan Perak Darul Ridzuan - Malaysia.
All rights reserved. Unitata is a registered trademark and part of UP - United Plantations Berhad. Terms condition, features, availability and general are subject to change without notice.