Sustainable and customised palm solutions
Unitata Berhad is a leading international supplier of sustainably produced palm and palm kernel oil and its derivatives. The company began its operations in 1974 as one of the first refineries in Malaysia. Since then, we have evolved into a manufacturer of premium quality sustainably produced palm oil and a range of high quality specialty fats and vegetable oils. Unitata brings sustainable and customised solutions to customers worldwide. Our range of products includes amongst others:
Our range of products includes amongst others:
Oil for deep frying
Red Palm Super Olein
Virgin Coconut Oil
Fats for bakery products
Fats for fillings
Fats for dairy products
Fats for coating
Cocoa Butter Alternatives
Cocoa Butter Replacers
Cocoa Butter Equivalents
Vegetable oils for margarine
Go to products
Unitata is a wholly owned subsidiary of United Plantations Berhad. With United Plantations being one of the most efficiently managed, eco-friendly and integrated plantation companies in Malaysia, Unitata is able to ensure the highest standards of quality and traceability – right from the agricultural source to the final products.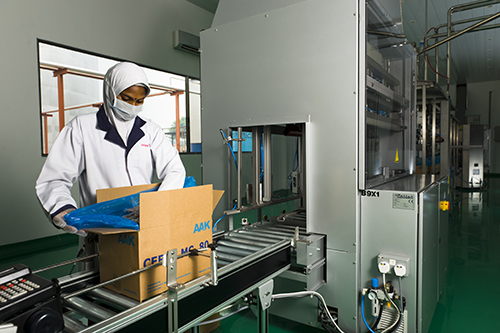 Unitata Berhad (10769-H) - Jendarata Estate - 36009 Teluk Intan Perak Darul Ridzuan - Malaysia.
All rights reserved. Unitata is a registered trademark and part of UP - United Plantations Berhad. Terms condition, features, availability and general are subject to change without notice.