OCCUPATIONAL SAFETY & HEALTH
At Unitata, we are committed to securing the safety and health of all our employees at work. In the operation of our activities, we strive to maintain a safe and healthy working environment for our employees, customers and the public.
We value our work place safety and health as a paramount importance to the well being of all our employees and our respective Managers/ Heads of Departments are responsible in implementing this policy.
In striving to secure a safe and healthy work environment, we adhere to the following
Occupational Safety and Health Policy:
Devote our continuous efforts to accident prevention, by conducting Hazard Identification, Risk Assessment and Risk Control (HIRARC) on all our operations
Provide continuous training and supervision to all categories of employees to build and promote a safe and healthy work environment in full compliance with legislative requirements
Equip and train employees to use appropriate protective equipment and to develop a health and safety conscious citizen
Develop a culture of individual responsibility and accountability for the employee's own well being as well as those of the personnel and facilities under their control
Require contractors working on our behalf and Suppliers doing business with us to adhere to the Safety and Health regulations and standards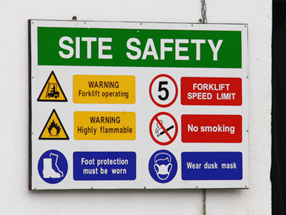 Unitata Berhad (10769-H) - Jendarata Estate - 36009 Teluk Intan Perak Darul Ridzuan - Malaysia.
All rights reserved. Unitata is a registered trademark and part of UP - United Plantations Berhad. Terms condition, features, availability and general are subject to change without notice.