Most stringent requirements for food safety, health and quality
Continuous attention to quality, investment in production facilities and ongoing product development is a priority in order for Unitata to meet challenging and changing customer demands. Unitata is ISO 9001, BRC and HACCP certified and with these Quality Management and Food Safety systems the company lives up to the most stringent requirements for food safety, health and quality.
Traceability and Transparency
Situated within the vicinity of United Plantations' estates, Unitata forms part of a fully integrated Palm Oil and Palm Kernel Oil refining and processing complex with the unique feature of controlling the major portion of the oils right from the palm trees through its palm oil mills and refineries where high quality certified sustainable bulk oils & packed products are produced and transported to the ocean-going vessels and finally delivered to the end customers.
With this unique advantage of traceability and transparency, Unitata shall continue to maintain its position as a leading producer of high quality certified sustainable products to our global customers in line with the company's quality policy:
Quality Policy
"Total commitment to quality in order to ensure our customers' satisfaction and continuous commitment to Unitata's reputation as a manufacturer of high quality oil palm products which are safe for human consumption, and meets the statutory and legal requirements of the customer"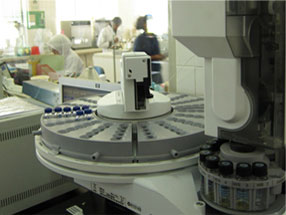 Unitata Berhad (10769-H) - Jendarata Estate - 36009 Teluk Intan Perak Darul Ridzuan - Malaysia.
All rights reserved. Unitata is a registered trademark and part of UP - United Plantations Berhad. Terms condition, features, availability and general are subject to change without notice.